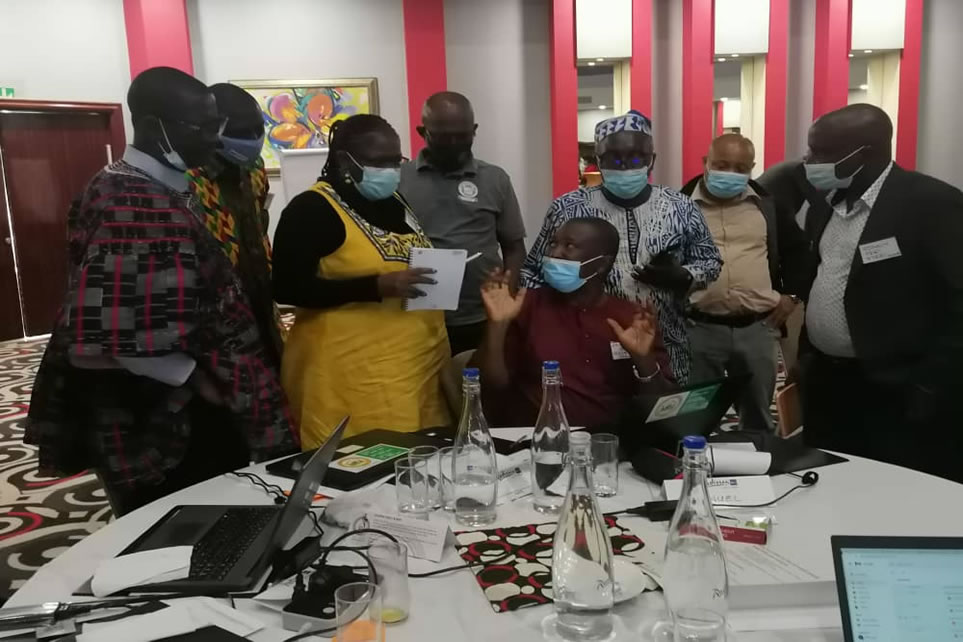 The Ghana Statistical Service (GSS) had the opportunity to share lessons from the Ghana 2021 Population and Housing Census (PHC) at a Census Workshop on Improving Use and Impact of Census Results. The workshop, which was organised by the United Nations Economic Commission for Africa in collaboration with the Office for National Statistics – UK, was held in Lusaka, Zambia from 25th to 29th April 2022. The workshop is the second in the series which started with one on Good Practice in Digital Censuses held in Accra in February 2022.
Mr. Godwin Odei Gyebi, the Head of Planning and Analysis for the 2021 PHC and Mr. Emmanuel George Ossei, Head of the Census Secretariat represented the Statistical Service at the workshop and made presentations on the ongoing dissemination activities.
Mr. Gyebi gave a presentation on 2021 Ghana PHC products, where he shared information on the 13 reports released so far and on upcoming releases. Following the presentation, there was a demonstration session where Ghana's census products were highlighted and participants were taken on a virtual tour of the census website.
Mr. Ossei's presentation focused on disseminating and promoting Ghana 2021 PHC products which included the objectives of the dissemination strategy, the modes of disseminating results, and the dissemination activities for census products released so far. He also discussed how the dissemination phase provided an avenue for GSS to sustain interest in the census among stakeholders and the general public going into the 2030 round of Censuses.