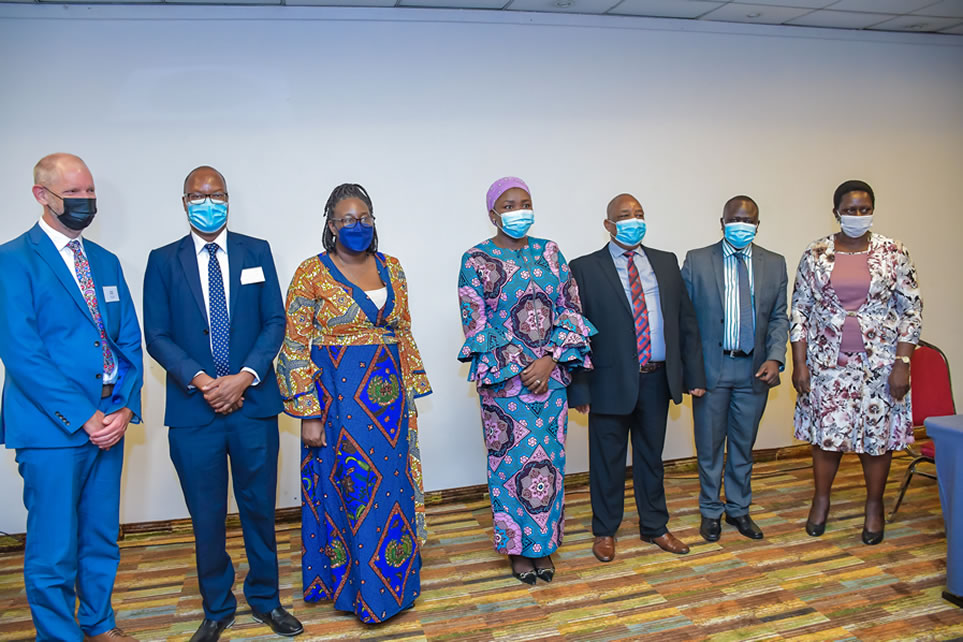 The United Nations Economic Commission for Africa (ECA) in partnership with the UK Office of National Statistics (UK-ONS) is organising a four-day Census Workshop on Good Practice in Digital Censuses. The workshop is being hosted by the Statistical Service to enable participants to have extensive access to officials involved in the Ghana census deepening their knowledge of the Ghanaian lessons and build wider relationships for future collaboration.
The workshop was launched on Monday 21st February launched by the Deputy Minister for Information, Honourable Fatimatu Abubakar who was representing Honourable Kojo Oppong Nkrumah, the Minister for Information and the Chair of the National Census Publicity, Education and Advocacy Committee. In a speech read on behalf of the Honourable Minister, she highlighted the innovations and successes of Ghana's first digital census which has attracted international interest in learning lessons from the Ghanaian experience. She also touched on the challenges to conducting a census successfully during the COVID-19 pandemic, which the Statistical Service was able to overcome with the support of Government and key stakeholders. She concluded with the benefits of censuses, which include generating relevant and timely data for development as the 2021 PHC has done since the release of the provisional results last September.
The Government Statistician, Professor Samuel Kobina Annim, also addressed the participants. In his remarks, Prof. Annim shared insights on the secrets of Ghana's census success – these included striving for excellence; the use of quantitative indicators for planning, process monitoring and evaluating of outcomes; inclusion and diversity at all levels; constantly redefining and interrogating the process; and not neglecting the intangible factors. He also reflected on what Ghana did differently during the census and the recommendations that they had to share based on the experience.
Dr. William Muhwava, the Chief of the Demographic and Social Statistics Section at the African Centre for Statistics in his remarks commended Ghana for being the only country in the sub-region which conducted a census in 2021 while other countries scheduled to have their census in 2021 either delayed or indefinitely postponed their census. He noted that with censuses less than 20 out of the 54 censuses slated to be conducted between 2015 and 2024 completed, there are several challenges to be overcome. That creates the need for alternative approaches, use of technology and South-South cooperation which is one of the reasons why the Census Workshop being hosted in Accra was so important with Ghana as a good example to learn lessons from.
Over 70 officials from 17 countries are participating in the workshop that is scheduled to take place from 21st to 25th February in Accra.
DANASLOT