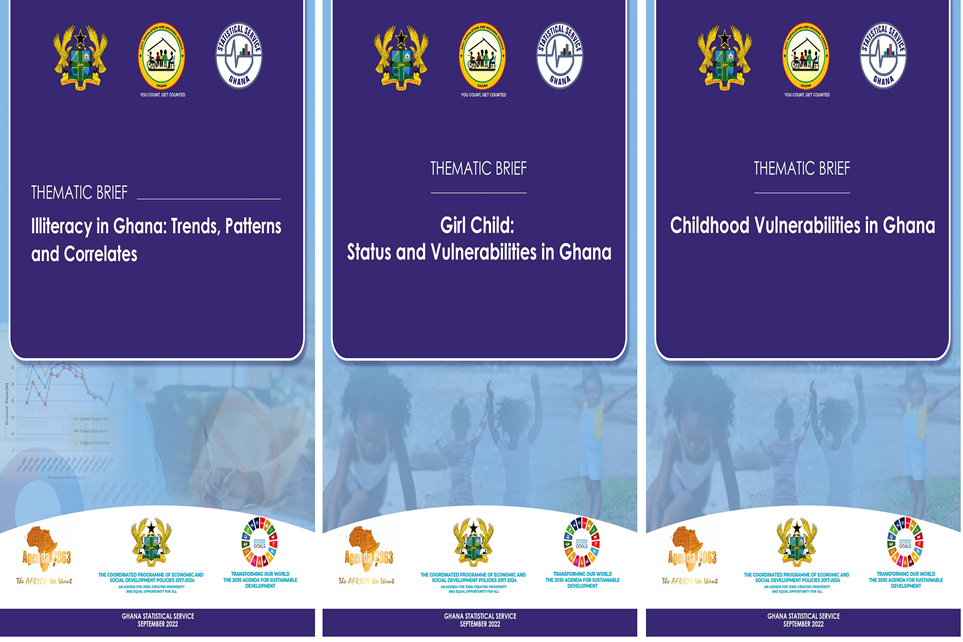 The Ghana Statistical Service has for the first time released thematic briefs based on census data. The 2021 Population and Housing Census (PHC) Thematic Briefs are policy-oriented reports that present in-depth analyses of priority development indicators. The statistics presented in these reports are meant to provide data for monitoring progress of the implementation of national policies and programmes and supporting the development of targeted interventions. The Thematic Briefs present findings primarily using data visualisations and concise summary of highlights from graphical information in non-technical language.
The three briefs released are Illiteracy in Ghana: Trends, Patterns, and Correlates.
The thematic briefs were released on African Statistics Day 2022. Press releases to commemerate International Literacy Day, International Day of the Girl Child and World Children's Day respectively were earlier released to highlight key findings from the reports.