The finals of the National StatsBank Hackathon have commenced following the completion of the first round of competition at the campus level. The competition will run for three days and will require participants to finalise the products developed during the campus-level hackathons. The first round of campus hackathons was hosted by the University of Ghana, the University of Cape Coast, the University of Health and Allied Sciences, the University for Development Studies, and the Kwame Nkrumah University of Science and Technology. The finals will feature the top three teams from each university competing for a grand prize of GH₵20,000.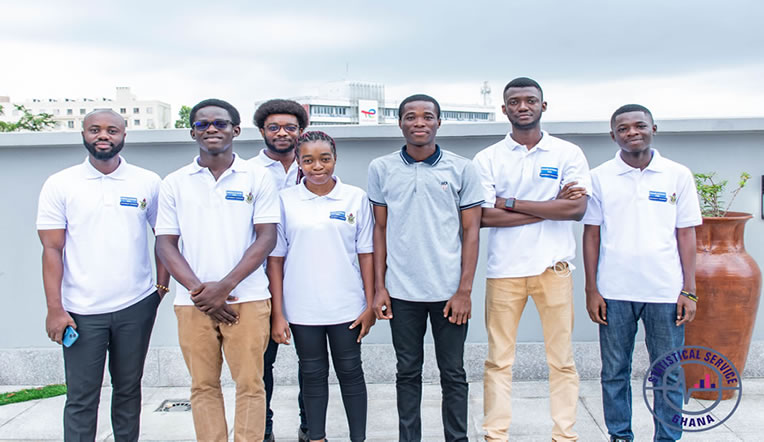 From the Kwame Nkrumah University of Science and Technology:
Team Data Nerds created an innovative dashboard using chatbot functionality to highlight determinants of infant mortality in Ghana using census data. Team Carina used unsupervised clustering and geospatial analyses to set up a tool that can assist policy makers to flag populations at risk of adolescent pregnancy and Team Lambda created insights on where and how waste is managed in Ghana and proposed a digital twin technology as an approach to better waste management.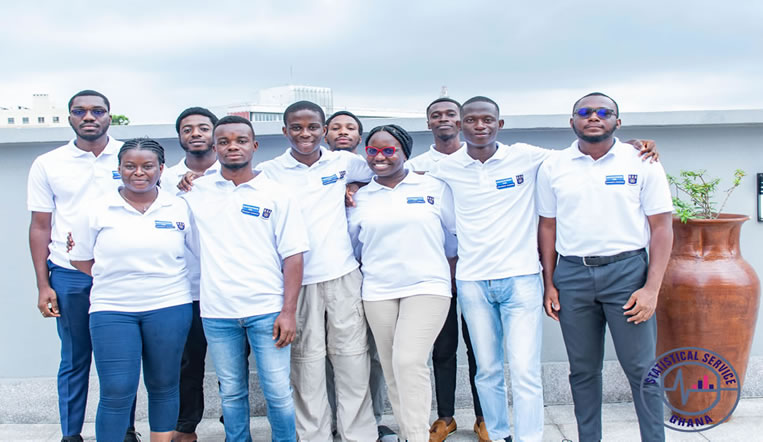 From the University of Ghana:
Team Beta developed an interactive dashboard showcasing a geospatial analysis of factors related to youth unemployment at the district level, Team Data Geniuses created a dashboard showing ICT usage across Ghana and how it relates to educational outcomes, and Team BroCode developed a dashboard on water and sanitation at the district level in Ghana.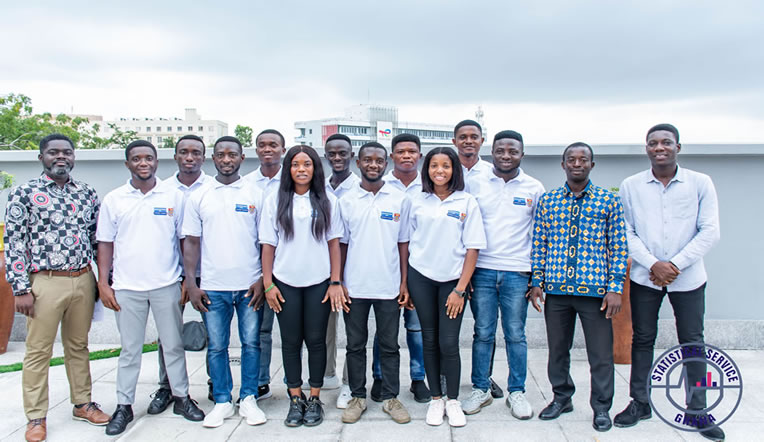 From the University of Cape Coast:
Team Great Minds Developed an AI that answers questions based on the information from the StatsBank related to education and employment in exploring the use of ICT, Team Badwenba created a website for policymakers to easily identify if districts have sufficient health and education facilities and highlights which infrastructure needs are most pressing, and Team Robust Research created a geospatial dashboard for visualisations and analysis to examine how access to essential services impact school enrolment across districts in Ghana.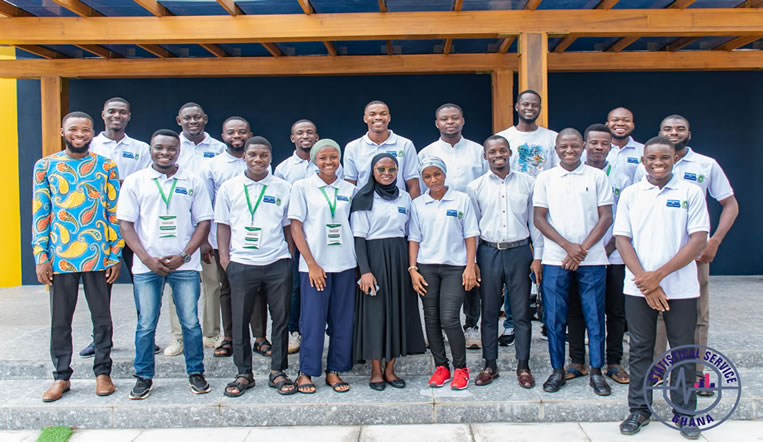 From the University for Development Studies:
Team Gbewaa wrote a policy paper on the determinants of the various forms of inequalities and the regional differences in inequality and proposed solutions to reduce inequalities in Ghana. Team Gbanzaba analysed geographical variations in unimproved solid waste disposal in Ghana and developed a method for displaying possible hotspots, and Team Gbengnli wrote a policy paper comprehensively analysing the issue of teenage pregnancies in Ghana, focusing on its causes, and potential policy solutions.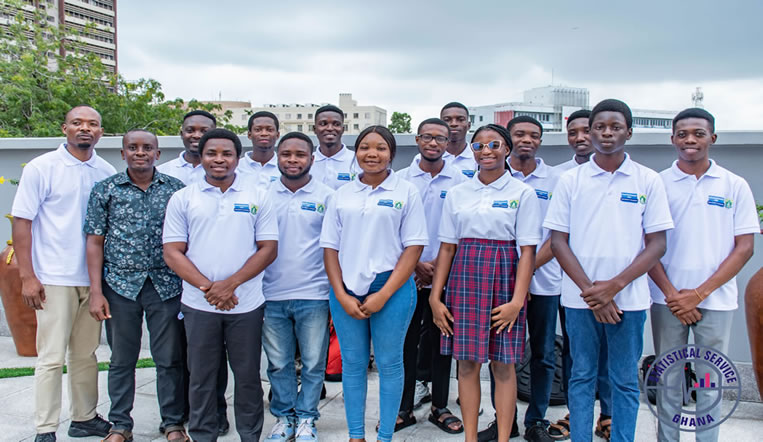 From the University of Health and Allied Sciences:
Team Yellow wrote a policy brief analysing water and sanitation challenges in Ghana and how they relate to increased rates of urbanization, Team InfoFusion Artists used Artificial Intelligence for Predictions model focusing on the variation of fertility rates by regions and age groups and the overall effects it has on poverty, as well as assess factors that could predict unnatural deaths in Ghana., and Team CTN Soldiers produced a policy brief on the determinants of health coverage and used machine learning algorithms to predict insurance coverage in Ghana.