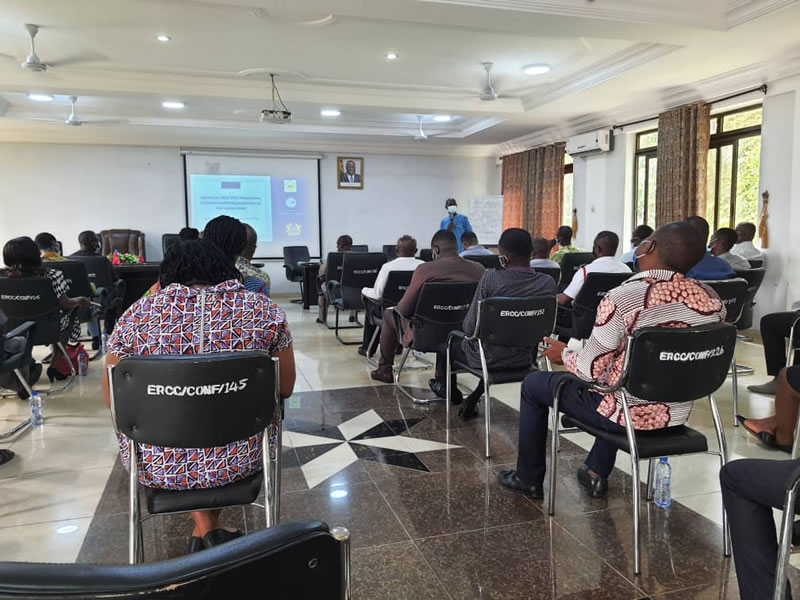 Members of the 2021 PHC implementing team held an information session for the Regional Coordinating Council and Heads of Departments in the Eastern Region.
This information session is the first of the planned sixteen sessions to be carried out in all the regions.
The purpose of the information session is to provide regional stakeholders an overview of the census, highlight the resourcefulness of the census data, discuss the activities for the 100 days to Census Night and preview the Regional Field Strategy.
​The Honourable Regional Minister, Honourable Seth Kwame Acheampong in his welcome remarks highlighted the importance of the census data and the need for all present to advocates of the census. The Government Statistician, Professor Samuel Kobina Annim also made a statement where he highlighted the importance of the region ins supervising the conduct of the census which will be done at the regional level. He also highlighted the depth of resource available of the census website for all to learn about the census.
The session also featured presentations from the head of the National Census Secretariat, Mr. Emmanuel George Ossei; head of Census Methodology, Mr. Owusu Kagya; and Mr. Chris Amewu, Zonal Field Coordinator (Eastern, Oti and Volta regions).